Wearing a hearing aid can slow the progress of dementia by up to 75%, according to a study. Another study has found that untreated hearing loss has a negative association with cognition.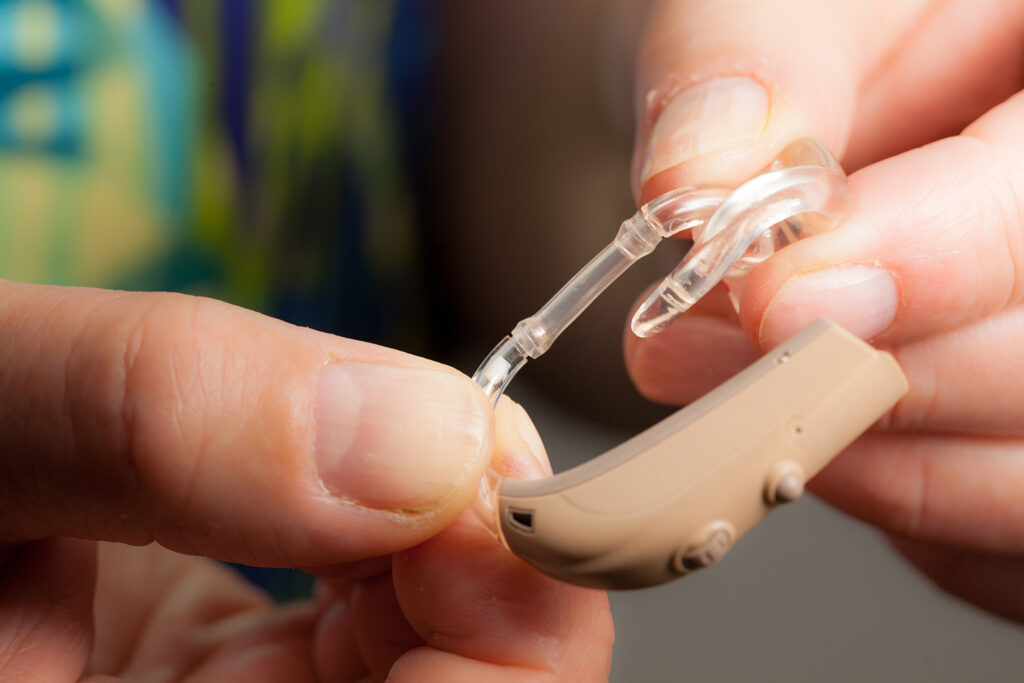 One study followed 2,040 US individuals aged 50 years and older from 1996 to 2014 using data from the US Health and Retirement Study (HRS).
In this study, the research team found that while the hearing aids did not halt or reverse cognitive decline, they slowed it down by three-quarters (75%).
British Study
Another study found that hearing loss has a negative association with cognition, but the association was seen only in the individuals with untreated hearing loss.
The authors conclude that "although hearing loss and cognition are linked, untreated hearing loss drives the association. Social isolation is a mediating factor in the link for those who have untreated hearing loss."
The study was made from a sample of 7,385 seniors in the United Kingdom.
Confirm earlier studies
These studies confirm other previous studies which have found a close relationship between untreated hearing loss and cognitive decline and dementia.
The studies
The study "Longitudinal Relationship Between Hearing Aid Use and Cognitive Function in Older Americans" was published in PLOS ONE and the Journal of the American Geriatrics Society.
The study "Association of Cognition and Age-Related Hearing Impairment in the English Longitudinal Study of Ageing" was published in JAMA Otolaryngology–Head & Neck Surgery.
Sources: www.ncbi.nlm.nih.gov , www.telegraph.co.uk and Journal of the American Geriatrics Society and JAMA Otolaryngology–Head & Neck Surgery