Many patients with Otosclerosis often also experience tinnitus, a Polish study finds.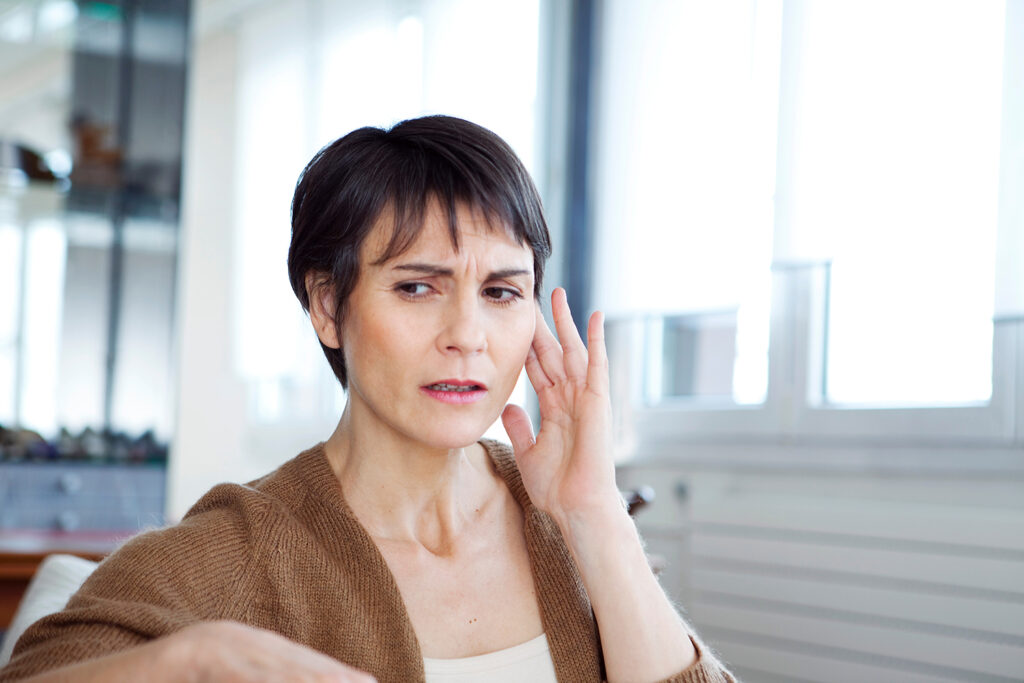 A Polish study among patients with Otosclerosis found that 107 of 157 patients with otosclerosis (68.2%) had preoperative tinnitus. Of the participants, 51 (47.7%) had unilateral tinnitus (in the ear that qualified for stapes surgery) and 56 (52.3%) had bilateral tinnitus. The results also showed that for 23.4% of patients, tinnitus was a problem equal to or greater than hearing loss.
Otosclerosis
Otosclerosis is caused by an abnormal growth of bone in the middle ear, which causes hearing loss. Otosclerosis is a chronic pathological process leading to the formation of spongy bone and fixation of the stapes footplate in the oval window.
Three tinnitus questionnaires
The prevalence and severity of tinnitus were tested using three questionnaires: The Tinnitus and Hearing Survey (THS-POL), Tinnitus Handicap Inventory (THI-POL) and Tinnitus Functional Index (TFI-PI).
The THS-POL questionnaire indicated that 76.6% of patients had a greater problem with hearing loss than with tinnitus. For 13.1% of the patients, tinnitus was more of a problem than hearing loss and for 10.3%, the negative effects of hearing loss and tinnitus were on the same level. 53.3% of patients indicated they had no problem tolerating sound. For 15%, sounds were a small problem, for 14% a moderate problem and for 17.7% a big or a very big problem.
The results of the TFI-Pl questionnaire showed that for 29.9% of patients, tinnitus was not a problem, for another 29.9%, it was a small problem, for 20.6%, it was a moderate problem, 15.9% a big problem and for 3.7% a very big problem.
The THI-POL questionnaire indicated that 14% of respondents found that tinnitus impacted slightly on daily life, for 41.1%, it had a mild impact, for 23.4% moderate, for 16.8% serious and for 4.7%, the impact was catastrophic.
Duration of hearing loss and tinnitus
Among the participants, patients qualified for treatment of otosclerosis by stapes surgery, aged 18 years or older, the average duration of hearing loss (the time between the detection of hearing loss until surgery) was 10.3 years. The average duration of the tinnitus was nearly seven years. 56 patients reported bilateral and 51 patients reported unilateral tinnitus.
The study "Prevalence and Severity of Tinnitus in Otosclerosis: Preliminary Findings from Validated Questionnaires" was published in The Journal of International Advanced Otology
Sources: www.ncbi.nlm.nih.gov and The Journal of International Advanced Otology