Quality of life in nearly all areas of life improves after receiving a unilateral bone conducting device, a study finds.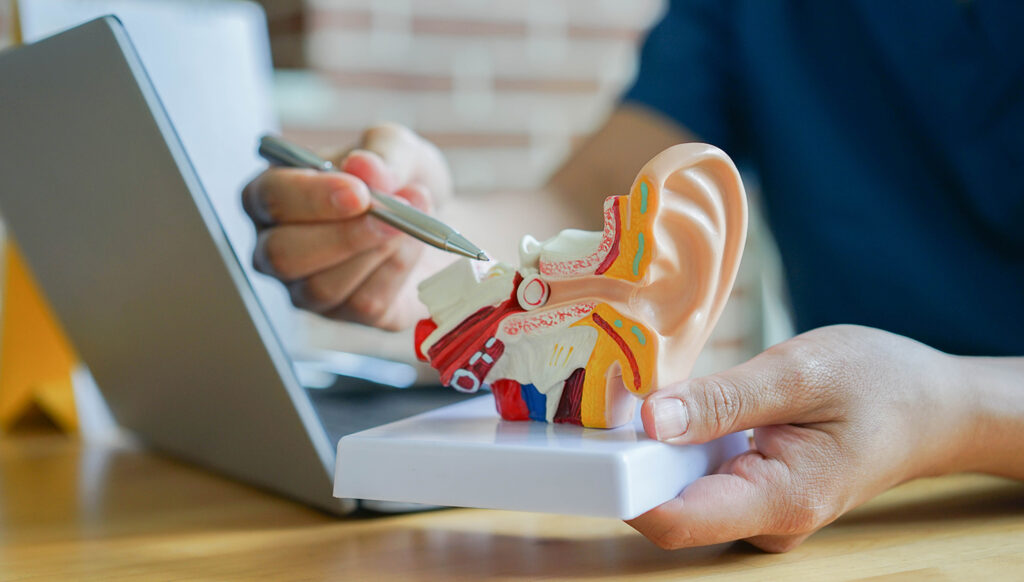 A British study has shown that people who receive a unilateral bone conducting device because of a hearing problem in one of their ears reported immense improvements in quality of life in nearly all areas of their life.
Study findings
The study examined 62 people who had a unilateral bone conducting device placed and completed some questionnaires. The questionnaires on quality of life were completed before the implantation and again 3–12 months after the implantation.
The scores in the questionnaires after the implantation showed a statistically significant improvement when compared with the scores before the implantation.
The people in the study who received a bone conducting device consisted of 27 females and 35 males, with a median age of 65 years. The implants were placed on the right side in 33 patients and on the left side in 29 patients.
What is a bone conduction device?
A bone condition device is a hearing implant that converts sounds into vibrations that are sent to the inner ear via the bones in the head. Bone conduction devices are most commonly used when the outer ear or the middle ear are not able to transmit sound properly into the inner ear.
The study, "Do patients report quality of life improvements after fitting of their unilateral bone conducting hearing implant?", was published in the Journal of Laryngology & Otology.
Sources: https://pubmed.ncbi.nlm.nih.gov and the Journal of Laryngology & Otology