Today, it is well documented that if you have diabetes, you are also at greater risk of a hearing loss.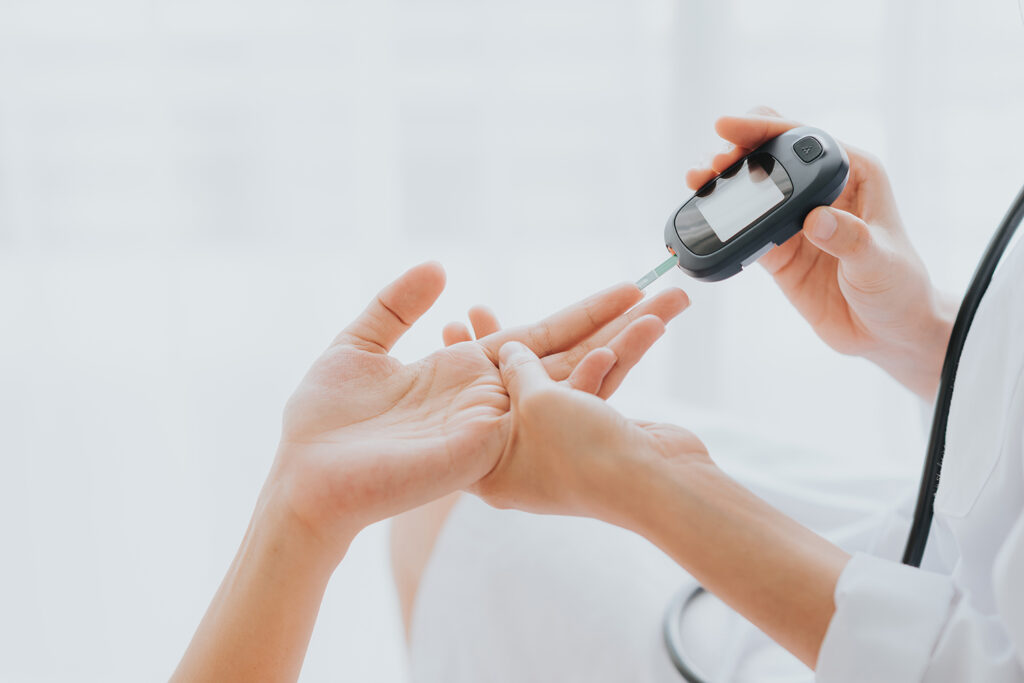 In recent years, hearing loss has been commonly recognised as a known side effect of diabetes.
In 2019, a special issue of "Seminars in Hearing" published an update of the available research and literature on the relationship between diabetes and hearing loss.
Today, on the website of the CDC (US Centres for Disease Control and Prevention), this relationship has been repeated.
"Diabetes can lead to nerve damage that affects many parts of the body, including your hands, feet, eyes and kidneys. Diabetes can also cause nerve damage in your ears. Over time, high blood sugar levels can damage small blood vessels and nerves in the inner ear. Low blood sugar over time can damage how the nerve signals travel from the inner ear to your brain. Both types of nerve damage can lead to hearing loss", the CDC writes.
The CDC therefore advises that you to have your hearing tested every year if you have diabetes.
The website of the American Diabetes Association also mentions the relationship between diabetes and hearing loss:
"Diabetes and hearing loss are two of America's most widespread health concerns. More than 34 million people in the U.S. have diabetes and an estimated 34.5 million have some type of hearing loss. Those are large groups of people and it appears there is a lot of overlap between the two. Hearing loss is twice as common in people with diabetes as it is in those who don't have the disease."
Recent studies
Recently, the study "Diabetes is a Risk Factor for Hearing Loss in Older Adults: Results of a Community Screening Programme" has found that diabetes is an independent risk factor for the presence of at least moderate hearing loss in community-dwelling seniors.
Another recent study, "Synergistic effect of smoking on age‑related hearing loss in patients with diabetes", found that having diabetes and being a smoker is a bad cocktail in relation to the risk of getting an age-related hearing loss.
Read more about the relation between diabetes and hearing loss.
Sources:
https://eref.thieme.de/ejournals/1098-8955_2019_04#/0
https://www.cdc.gov/diabetes/managing/diabetes-hearing-loss.html
https://www.diabetes.org/diabetes-and-hearing-loss
https://pubmed.ncbi.nlm.nih.gov