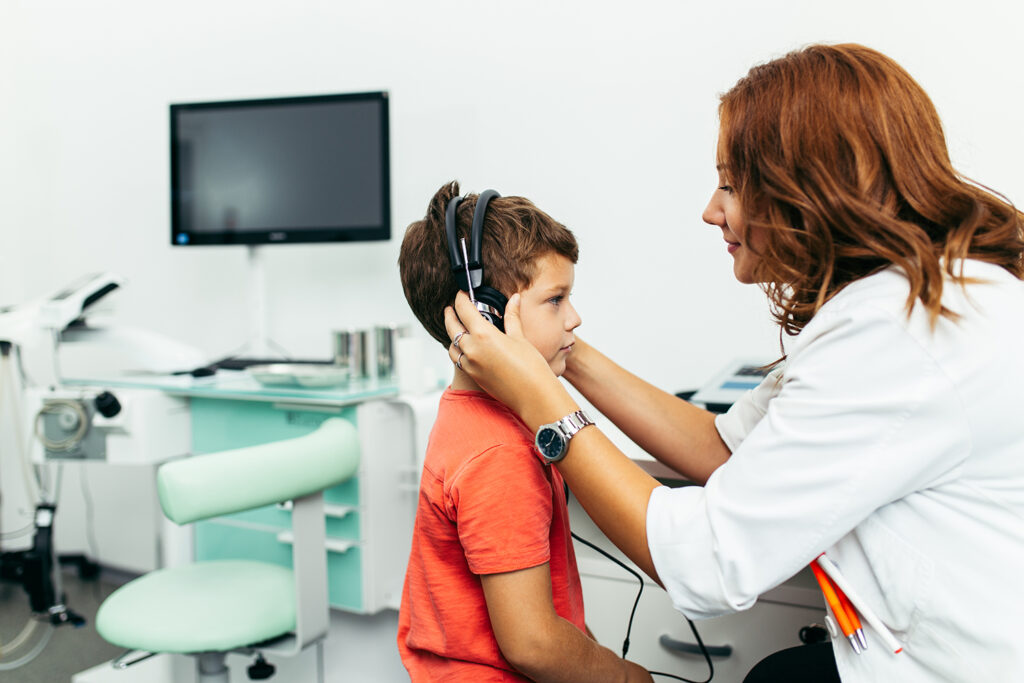 A cochlear implantation is an effective and successful treatment for severe-to-profound hearing loss in children with Pendred syndrome and for whom traditional amplification aids provide limited benefits, according to an American study.
The study found that with early intervention, cochlear implants allow speech and cognitive development in children with Pendred syndrome comparable to that of normal hearing individuals, allowing patients to learn in a mainstream educational setting.
Pendred syndrome
Pendred syndrome is a relatively rare genetic disorder characterised by severe to profound sensorineural hearing impairment and a malformation of certain bones in the inner ear.
About the study
The study was approved by the Institutional Review Board at the University of Mississippi Medical Center. Using an existing database of paediatric cochlear implant recipients, the study identified all patients known to have an enlarged vestibular aqueduct and Pendred syndrome and who underwent cochlear implantation between 2003 and 2017. All of these candidates were no longer receiving adequate benefit from hearing aids in the implanted ear and audiometric thresholds ranged from mild-to-profound to severe-to-profound sensorineural hearing loss.
The age at the time of implantation varied between nine months and seven years with a mean age of 4 years. Five children were implanted bilaterally. Of those, four received their implants simultaneously and one was implanted sequentially with implantation in the second ear occurring four months after the first ear. The remaining four children were implanted unilaterally.
The study, "Cochlear implantation in patients with Pendred syndrome", was published in the American Journal of Otolaryngology–Head and Neck Medicine and Surgery
Sources: https://medicaldialogues.in  and American Journal of Otolaryngology–Head and Neck Medicine and Surgery